Devil's Number – Thrilling New Slot Game
Want to play now? Devil's Number is available on Green Dog Casino from April 11!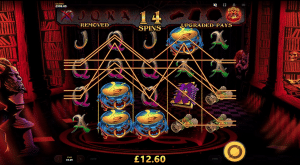 Ready for something new? Slot games are all the same? Think again. Red Tiger Gaming is determined to show that slots can be innovative. A smart move, because playing safe in the slot market is a surefire way to never get noticed. People have seen every type of "standard" setting, from ancient mythology to Irish clovers to traditional fruit machines, and they've picked their favourites. Devil's Number doesn't play standard.
Devil's Number immediately shows it's here to make a statement. The game looks demonic and sinister, with dark colours and symbology. The brilliance is in the high quality stylized drawing, where the entire scene looks just from a comic book. The game is a 5×4 30 payline slot and focuses on symbol upgrade and removal. These symbols range from skulls to scrolls and necronomicons. The big one is the skull potion which gives up to 12x your stake. The slot game is fairly high variance, with spins up to 40.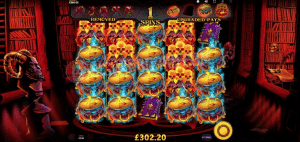 The game has a main feature named Mark of the Beast. The Mark of the Beast can activate on any premium symbol at any time, and upgrade the value of the entire board. Ain't that nice! It can also trigger when winning with low value symbols, creating a combo where it removes the winning symbols from the board and replacing them with new ones. Don't worry, you still keep your original win but you also receive everything from the combo on top of that!
You can also hit the Free Spins feature by getting three 9's in the middle. The 9's turn upside down to reveal 666, the devilish number of the beast. The soundtrack kicks into higher gear and you get to play with 12 Free Spins. These benefit from any feature in the game (including Mark of the Beast) and can also be re-triggered for 6 more spins.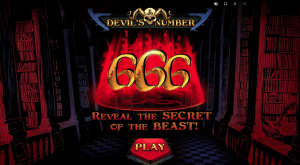 If you enjoy the particular art style and soundtrack from Devil's Number, you'll be playing this game for a long time. We love the uniqueness of the game and definitely get thrills from playing.
Devil's Number will release April 11th. Check it out on Green Dog Casino!